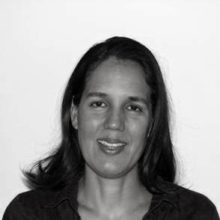 Cargo académico: Profesor Asistente Adjunto
Áreas de Investigación: Educación, Estratificación y Movilidad Social, Métodos Cuantitativos, Sociología Económica
Proyectos en los que participa: Early Origins of Disadvantage: Prenatal Exposures and Childhood Outcomes.
Contacto: florencia.torche@nyu.edu
Educación:
BA Sociología, Summa Cum Laude, Pontificia Universidad Católica de Chile.
M.A. Sociology, Columbia University.
Ph.D. Sociology, Columbia University.
Descripción:
Profesora de la Universidad de Nueva York y Profesor visitante del Departamento de Sociología UC. Mi investigación examina la dinámica de la desigualdad social, especialmente en la educación, la movilidad intergeneracional y las disparidades de riqueza entre otros. Actualmente estudio el impacto a largo plazo de la exposición prenatal.