María Angélica Thumala Olave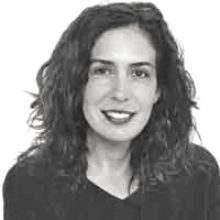 Cargo académico: Profesor Adjunto
Áreas de Investigación: Desarrollo y Género, Libros y Lectura, Religión, Elites, Consumo y Sociedad en América Latina, Sociología Cultural
Cursos que realiza: Métodos Etnográficos , Sociología de la Identidad , Sociología de la Religión , Sociología del Género
Contacto: mthumala@uc.cl
Educación:
Sociologia en la Pontificia Universidad Católica de Chile.
MA Philosophy and Social Theory Unviersity of Warwick.
PhD Sociology University of Cambridge.
Descripción:
Mi interés es la sociología cultural y mi investigación se ha centrado en procesos de cambio religioso y cultural en Chile, consumo en el Reino Unido, normas de género, y recientemente los usos y significados de la lectura y los libros en la era digital en Reino Unido y América Latina.